Admit your jealousy.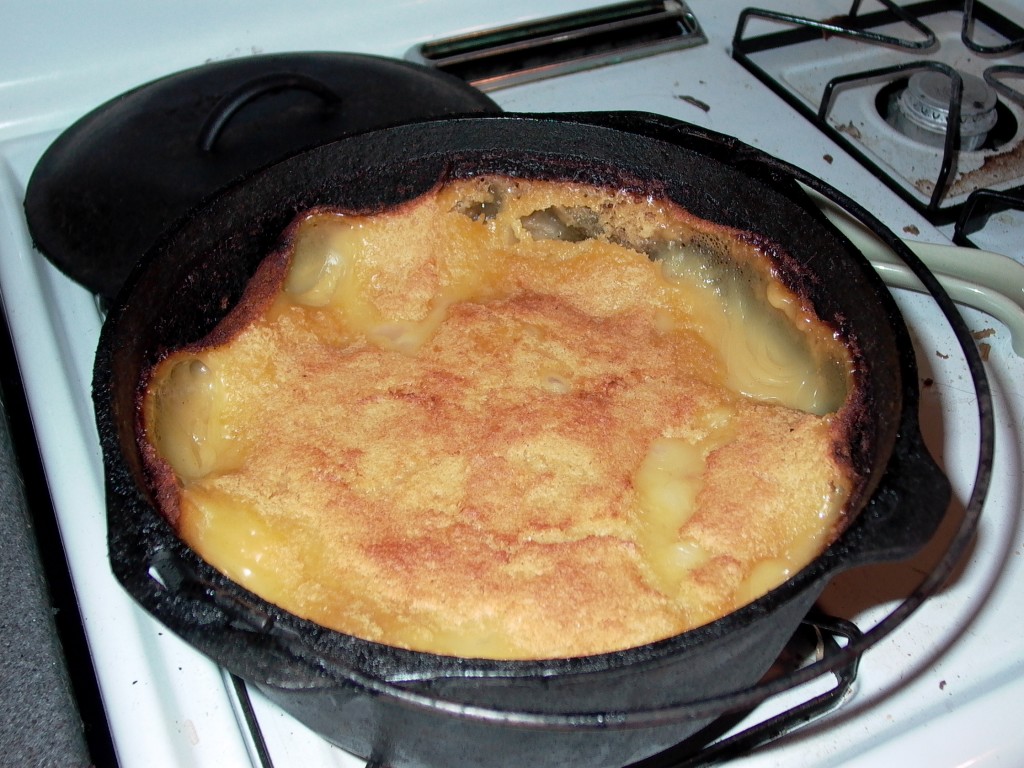 DO THIS:
Preheat your oven to a billion degrees. Or 260°C / 500°F, which is about as hot as most will go.
THEN GET:
Two liters of tinned peaches, preferably in pear juice instead of heavy syrup. Duhmerikans, this is four small cans (15 oz) or two big cans (30 oz).
One 355ml can of 7-up or Sprite.
One box of yellow cake mix.
One stick of butter, cut into little chunks.
MIX everything in a bowl, peach juice and all.
POUR into dutch oven. Place lid on, put into oven. Let it cook until the top looks delicious. Maybe an hour or so, you'll have to check it every so often.
EAT.