I've had Sirius satellite radio in my 2006 Golf now for two years and an in-dash touchscreen GPS for a year – the best two upgrades I've done to it. Probably. Unfortunately, a bit messy. I had the Sirius S50 on a Panavise mount to the right of the HVAC controls and the iPod cable strung out under the dash. Add in a RADAR detector and I had 2 items pulling power from the cigarette lighter, an antenna cable & audio cable to the S50 and the iPod cable dangling out. It was messy and frankly looked like poop.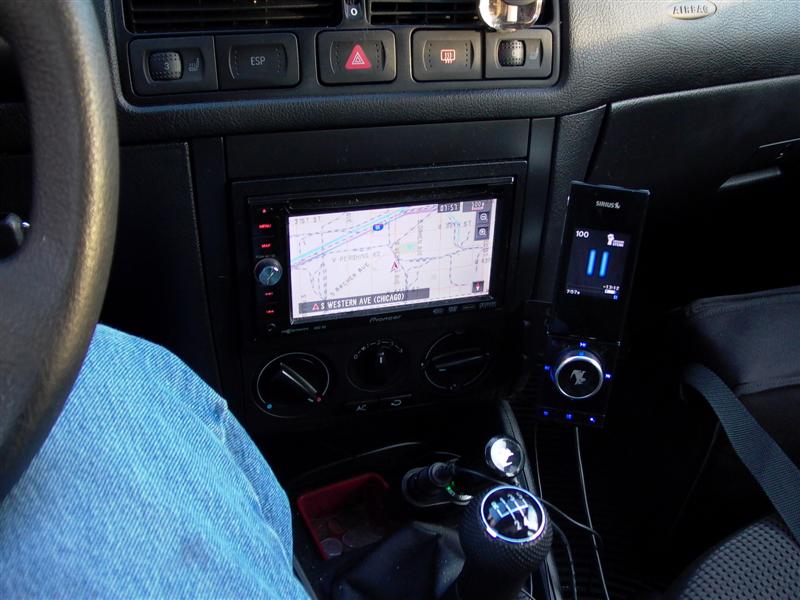 My lovely wife gifted me with my headunit-specific Sirius tuner & bluetooth module for this year's presentmas and I took the opportunity last weekend to put them in place and greatly neaten up this mess of cabling. It also didn't hurt that it was almost 21C and I had my in-laws' garage to work in.
So, first things last – a list.
Pull existing iPod cable into glovebox.
Install Bluetooth module.
Install & activate new Sirius module.
Run key sense power to headunit & all accessories.
So here's what I did.
Purchased a generic 12V automotive relay, heat shrink tubing and ancillaries. I brought my butane-powered soldering iron & silver bearing solder. Found the key sense power cable exiting the steering column, stripped off about 1cm of insulation with my pocketknife. Wrap new bare wire around this joint, solder in place, wrap with electrical tape. Make leads for positive 30x terminal (fused), ground point under dash & 12V out to units. Crip on spade connectors, fit everything up, shrink on tubing, test with multimeter.
Discover that removing the glovebox requires removing the entire center console. Curse VW. Find directions, discover it isn't as difficult as it sounds. And it makes cleaning the center consoles MUCH easier when they're out of the car.
Remove entirety of center console & glovebox, run iPod cable into glovebox.
Replace entirety of center console & glovebox. Clean each part before replacing.
Wire up everything and see if it works. Discover why Pioneer color-coded the IPBus connectors.
Shorten all wire runs wherever possible, stuff under driver's side kick panel.
Put everything back together.
Drink lots of Canadien Club & Coke Zero. LOTS.
I did the above across two leisurely days, including family socializing, eating huge meals and the usual holiday stuff.
So my car went from how it looked above (functional, but messy) to this, mid-installation: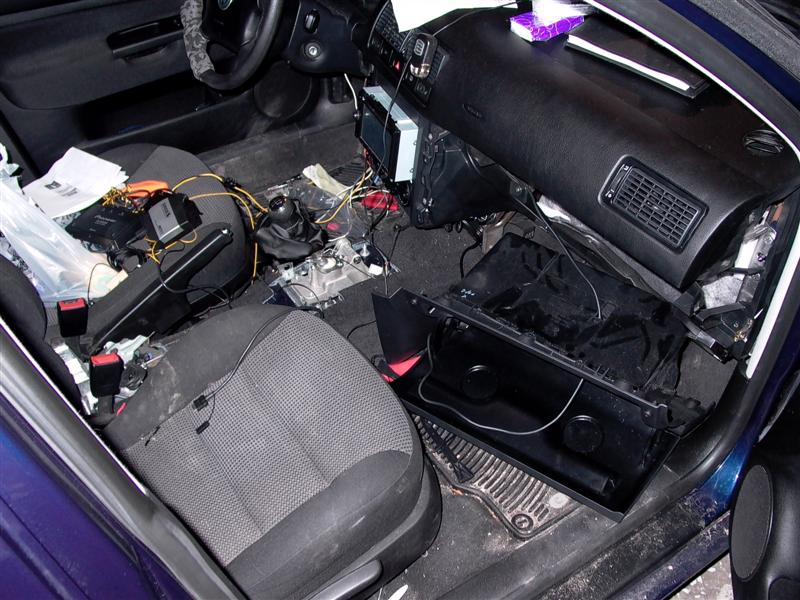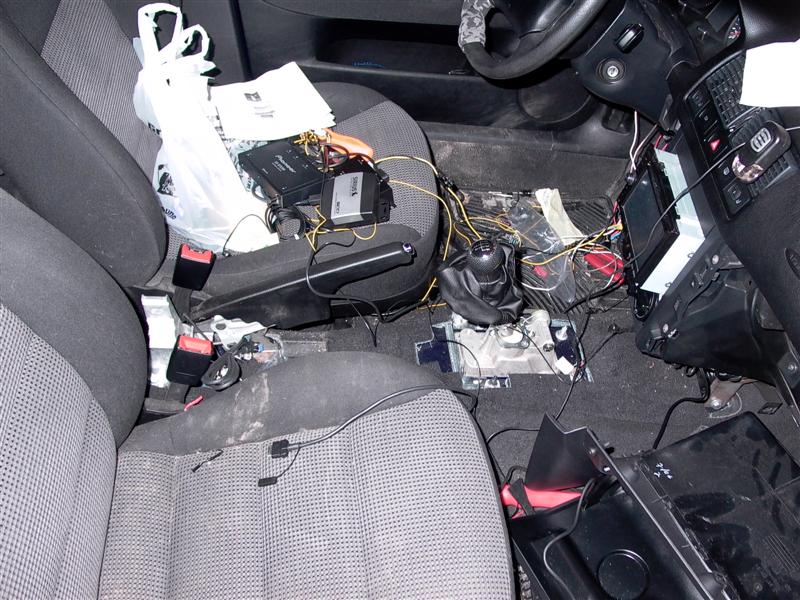 To looking like this: a much, much cleaner installation. And everything works perfectly, as it should.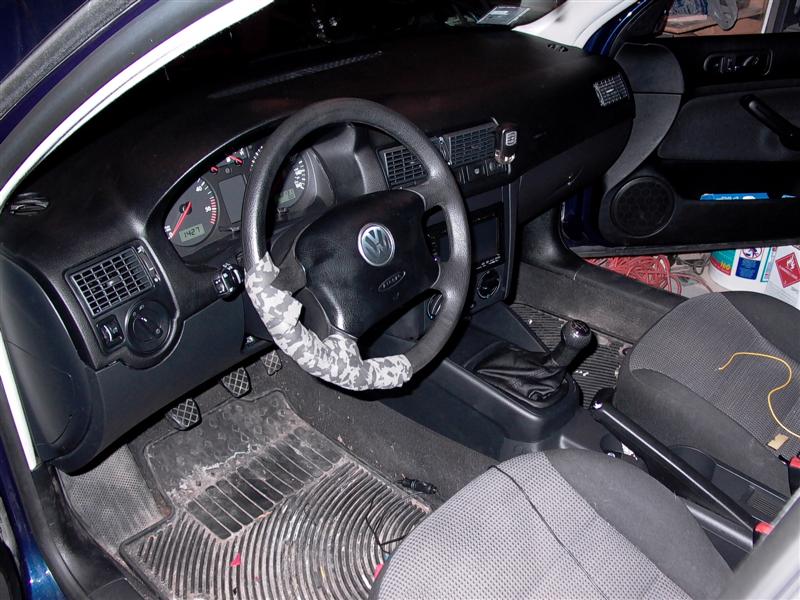 The car itself is mighty dirty still, and letting my bastard red greyhound loose inside it with muddy paws didn't help anything. I still have nothing but good things to say about the Pioneer AVIC-D3 but with the addition of the Pioneer-specific Sirius, iPod & Bluetooth modules, it's a much nicer package. It makes my little Golf TDI a much nicer place to spend 5 hours in ultra-dense fog on I-65, but that's another story.